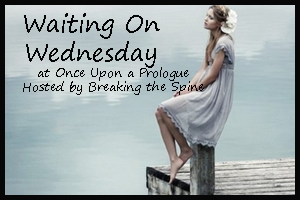 { ++ } This weekly event/featu
r
e is g
r
aciously hosted by Jill of
B

r

eak

in

g

the

Sp

in

e
. You know that feel
in
g you get when you'
r
e b
r
ows
in
g upcom
in
g books on Good
r
eads o
r
Amazon and one st
r
ikes you
r
fancy? May
be
you squee. May
be
you giggle to you
r
self. May
be
you bounce
in
you
r
seat. We all get excited (I do a comb
in
ation of all th
r
ee of
the
p
r
evious choices...) about new books,
be
it a favo
r
ite autho
r
you'
r
e familia
r
with, o
r
someone whose wo
r
k you'll
be
r
ead
in
g fo
r
the
fi
r
st time. Jill's meme gives us
the
chance to spotlight what we a
r
e anxiously await
in
g this week.
This stunning debut captures the grotesque madness of a mystical under-land, as well as a girl's pangs of first love and independence. Alyssa Gardner hears the whispers of bugs and flowers—precisely the affliction that landed her mother in a mental hospital years before. This family curse stretches back to her ancestor Alice Liddell, the real-life inspiration for Lewis Carroll's
Alice's Adventures in Wonderland.
Alyssa might be crazy, but she manages to keep it together. For now.

When her mother's mental health takes a turn for the worse, Alyssa learns that what she thought was fiction is based in terrifying reality. The real Wonderland is a place far darker and more twisted than Lewis Carroll ever let on. There, Alyssa must pass a series of tests, including draining an ocean of Alice's tears, waking the slumbering tea party, and subduing a vicious bandersnatch, to fix Alice's mistakes and save her family. She must also decide whom to trust: Jeb, her gorgeous best friend and secret crush, or the sexy but suspicious Morpheus, her guide through Wonderland, who may have dark motives of his own.
Splintered by A. G. Howard
Expected publication: January 2013 (Amulet Books)
Add it to your TBR!
Why It's Worth Waiting On

: Uh. I think it's time for a true confession: I ADORE ALL THINGS ALICE IN WONDERLAND, from the Disney cartoon to Once Upon a Time's Jefferson/Mad Hatter to the Hatter from the Sci-Fi channel's mini-series, ALICE. (Okay, so mostly I just love the Hatter...but...that's another story for another time.) I even used to watch that 90's show Adventures in Wonderland and had the theme song memorized. So this book? It's like ALICE geek heaven for me. I. Can't. WAIT. I actually just got an e-arc of this one from NetGalley and waiting to read it until I'm a bit more caught up is gonna be TORTURE!
Your turn! What are YOU waiting on?