The Near Witch by Victoria Schwab
Published: 08.02.2011
Pages: 288
Rating: 4 of 5 stars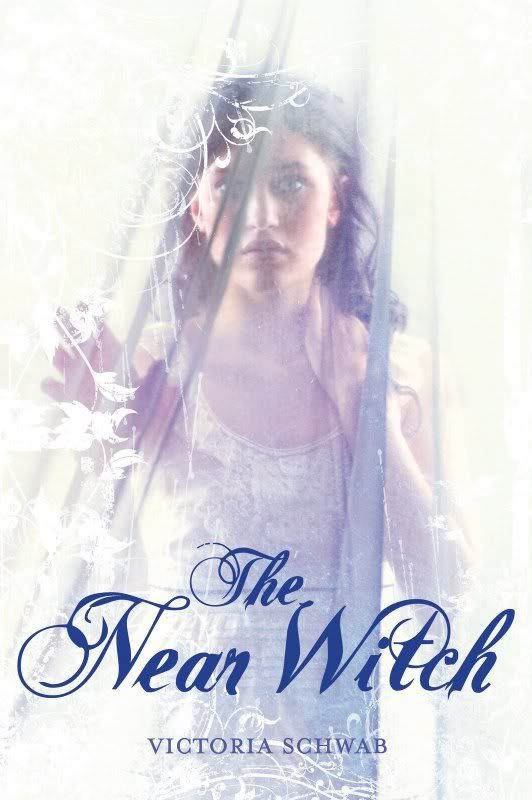 The Near Witch is only an old story told to frighten children.
If the wind calls at night, you must not listen. The wind is lonely, and always looking for company.
And there are no strangers in the town of Near.
These are the truths that Lexi has heard all her life. But when an actual stranger—a boy who seems to fade like smoke—appears outside her home on the moor at night, she knows that at least one of these sayings is no longer true.
The next night, the children of Near start disappearing from their beds, and the mysterious boy falls under suspicion. Still, he insists on helping Lexi search for them. Something tells her she can trust him.
As the hunt for the children intensifies, so does Lexi's need to know—about the witch that just might be more than a bedtime story, about the wind that seems to speak through the walls at night, and about the history of this nameless boy.
Part fairy tale, part love story, Victoria Schwab's debut novel is entirely original yet achingly familiar: a song you heard long ago, a whisper carried by the wind, and a dream you won't soon forget.
My Review
Sixteen year old Lexi Harris lives in the small town of Near - a town on the edge of the moor that could be anywhere and nowhere. The Near Witch starts us out by slipping unobtrusively into her life, introducing us to headstrong Lexi, who is caught between trying to be the person who family wants her to be, and assuming the responsibility of taking care of her mother and younger sister, Wren, after her father's death. Victoria Schwab then propels the story forward when a stranger appears in the anachronistic town of Near, stirring everyone's suspicions. Near, it seems, has always been just what it is: a place where everyone knows one another, where an outsider is unheard of. When the first child disappears shortly after the stranger's appearance, everyone except Lexi leaps to the conclusion that "the stranger" is to blame.

This is where the story really picks up, and Victoria introduces us to the colorful and vivid cast of characters who inhabit the town: her mother, who is more of a ghost than a person since Lexi's father's death, the Thorne sisters, Magda and Dreska (who were by far the most fascinating additions to the story), Otto, Lexi's uncle, Tyler, her would-be suitor, and her best friend Helena, among others. Victoria does a very solid job of inter-weaving all these characters into the story, and fleshes them out well for the most part, although I think there were a few whom I wish she had devoted more attention to, especially Tyler, who sometimes seems a little flat.

Nevertheless, the story holds up to the premise, as Lexi and Cole, as she names the stranger, begin a frustrating quest for the town's missing children. I was immediately just as drawn to Cole as Lexi was, and just as loathe to suspect him of any wrong-doings. As the clock ticked away, narrowing Lexi's chances of locating the children before her uncle's suspicions fasten on Cole, my heart definitely pounded at the delicious sense of mystery Schwab creates. I enjoyed Lexi and Cole's interactions, as well as their connection. The bond they develop is actually one of my favorite things about this book, as well as the fact that thankfully, there is no love triangle, and what romance there is is given time to flourish and grow, though it never overshadows the looming mystery of the whearabouts of the missing children.

The climax of the book was pretty much what I imagined it would be, and yet, in no way was it disappointing. I did feel like it was all wrapped up just a little too quickly (ie with only about ten pages to spare), but it was very spooky really, which I loved. This book was part historical fiction (I say that because with Near, while it wasn't geographically or historically pinpointed, I got the sense we were reading about "the old days,"), part folk lore, part scary story, and part romance. I also loved the author's writing style - very dreamy and whimsical, very lilting, I do wish it had been a bit longer, so that Victoria could have spent more time on Lexi's relationship with her father, and possibly also the Thorne sisters too, but overall The Near Witch was a fantastic read, definitely one everyone should have on their bookshelves!

If the moor wind ever sings, you musn't listen, not with all of your ears. Use only the edges. Listen the way you'd look out of the corners of your eyes. The wind is lonely, and always looking for company.