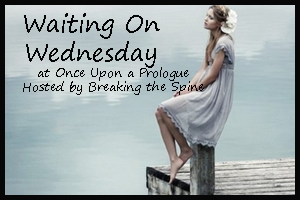 { ++ } This weekly event/featu
r
e is g
r
aciously hosted by Jill of
B

r

eak

in

g

the

Sp

in

e
. You know that feel
in
g you get when you'
r
e b
r
ows
in
g upcom
in
g books on Good
r
eads o
r
Amazon and one st
r
ikes you
r
fancy? May
be
you squee. May
be
you giggle to you
r
self. May
be
you bounce
in
you
r
seat. We all get excited (I do a comb
in
ation of all th
r
ee of
the
p
r
evious choices...) about new books,
be
it a favo
r
ite autho
r
you'
r
e familia
r
with, o
r
someone whose wo
r
k you'll
be
r
ead
in
g fo
r
the
fi
r
st time. Jill's meme gives us
the
chance to spotlight what we a
r
e anxiously await
in
g this week.
*spoilers for Pandemonium*
Now an active member of the resistance, Lena has been transformed. The nascent rebellion that was under way in Pandemonium has ignited into an all-out revolution in Requiem, and Lena is at the center of the fight. Of Pandemonium, ALA Booklist noted that "like all successful second volumes, this expands the world and ups the stakes, setting us up for the big finale."

After rescuing Julian from a death sentence, Lena and her friends fled to the Wilds. But the Wilds are no longer a safe haven—pockets of rebellion have opened throughout the country, and the government cannot deny the existence of Invalids. Regulators now infiltrate the borderlands to stamp out the rebels, and as Lena navigates the increasingly dangerous terrain, her best friend, Hana, lives a safe, loveless life in Portland as the fiancée of the young mayor. Requiem is told from both Lena's and Hana's points of view. The two girls live side by side in a world that divides them until, at last, their stories converge.
Requiem by Lauren Oliver
Expected publication: March 2013
Add it to your TBR!
Why it's worth waiting on:
It's the third and final book in the Delirium trilogy and I think we ALL know how AMAZING Lauren Oliver is, and how swoon-worthy this series is! Although I'm NOT a fan of the new covers (I really quite liked the original cover) I'm way into this synopsis and I cannot WAIT to see how Lena's story turns out.