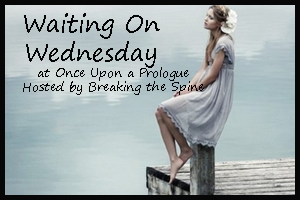 { ++ } This weekly event/feature is graciously hosted by Jill of
Breaking the Spine
. You know that feeling you get when you're browsing upcoming books on Goodreads or Amazon and one strikes your fancy? Maybe you squee. Maybe you giggle to yourself. Maybe you bounce in your seat. We all get excited (I do a combination of all three of the previous choices...) about new books, be it a favorite author you're familiar with, or someone whose work you'll be reading for the first time. Jill's meme gives us the chance to spotlight what we are anxiously awaiting this week.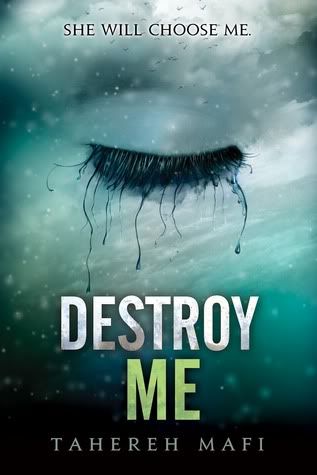 Perfect for the fans of Shatter Me who are desperately awaiting the release of Unravel Me, this novella-length digital original will bridge the gap between these two novels from the perspective of the villain we all love to hate, Warner, the ruthless leader of Sector 45.

In Tahereh Mafi's Shatter Me, Juliette escaped from The Reestablishment by seducing Warner—and then putting a bullet in his shoulder. But as she'll learn in Destroy Me, Warner is not that easy to get rid of. . .

Back at the base and recovering from his near-fatal wound, Warner must do everything in his power to keep his soldiers in check and suppress any mention of a rebellion in the sector. Still as obsessed with Juliette as ever, his first priority is to find her, bring her back, and dispose of Adam and Kenji, the two traitors who helped her escape. But when Warner's father, The Supreme Commander of The Reestablishment, arrives to correct his son's mistakes, it's clear that he has much different plans for Juliette. Plans Warner simply cannot allow.

Set after Shatter Me and before its forthcoming sequel, Unravel Me, Destroy Me is a novella told from the perspective of Warner, the ruthless leader of Sector 45.
Destroy Me by Tahereh Mafi
Why It's Worth Waiting On

: UH. IT'S WARNER. Rarely have I fallen so completely and utterly in love with a Big Bad as I did with Warner in Shatter Me. He's a very polarizing character - readers seem to either love him fully or hate him. I'm obviously in the love camp. I'm still Team Adam - no worries! - but there is something so undeniably swoon-worthy about a broken villain who you just KNOW still has a heart...somewhere. Needless to say, I will be pre-ordering this one!
Also! This fits in with the new cover design for this series. I'm going to be honest - I wasn't happy at first about the cover change. I didn't even LIKE the new cover/s. But now that the covers for Destroy Me and Unravel me have been revealed, they're sort of winning me over with the whole theme they have going on. (Plus, Juliette never wore that actual dress on the cover anyway, so...)
Anyway to sum up...BRING IT ON, October. Bring it on.