She's been six different people in six different places: Madeline in Ohio, Isabelle in Missouri, Olivia in Kentucky . . . But now that she's been transplanted to rural Louisiana, she has decided that this fake identity will be her last.

Witness Protection has taken nearly everything from her. But for now, they've given her a new name, Megan Rose Jones, and a horrible hair color. For the past eight months, Meg has begged her father to answer one question: What on earth did he do – or see – that landed them in this god-awful mess? Meg has just about had it with all the Suits' rules — and her dad's silence. If he won't help, it's time she got some answers for herself.

But Meg isn't counting on Ethan Landry, an adorable Louisiana farm boy who's too smart for his own good. He knows Meg is hiding something big. And it just might get both of them killed. As they embark on a perilous journey to free her family once and for all, Meg discovers that there's only one rule that really matters — survival.
The Rules for Disappearing
by Ashley Elston | Publication: May 14, 2013 Disney/Hyperion |
Add it to your TBR!
Why it's worth waiting on:
It's no secret that I LOVE YA contemporaries, and this one sounds EXCELLENT, with a touch of mystery and a bit of romance. Plus I love that that cover is different!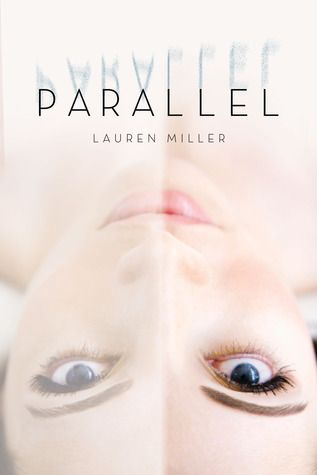 Abby Barnes had a plan. Get into a great college, major in journalism, and land a dream job at a major newspaper. But on the eve of her 18th birthday, she is stuck on a Hollywood movie set, wishing she could rewind her life. The next morning, she's in a dorm room at Yale, with no memory of how she got there.
A cosmic collision of parallel universes has left Abby living a new reality every time parallel Abby makes a decision. Now Abby must race against time to take control of her fate without losing sight of who she is, the boy who might just be her soul mate, and the destiny that's finally in reach.
Parallel by Lauren Miller | Publication: May 14, 2012 (HarperTeen) | Add it to your TBR!
Why it's worth waiting on: This one makes me think of Before I Fall, and Lucid, two books I ADORED. I feel like I NEED it in my life!
When Imogen, a sixteen-year-old black belt in Tae Kwon Do, freezes during a holdup at a local diner, the gunman is shot and killed by the police, and she blames herself for his death. Before the shooting, she believed that her black belt made her stronger than everyone else -- more responsible, more capable.
But now her sense of self has been challenged and she must rebuild her life, a process that includes redefining her relationship with her family and navigating first love with the boy who was at the diner with her during the shootout. With action, romance, and a complex heroine, Bruised introduces a vibrant new voice to the young adult world -- full of dark humor and hard truths.
Bruised by Sarah Skilton | March 5, 2013 Amulet/Abrams | Add it to your TBR!
Why it's worth waiting on: Imogen sounds like a totally fierce heroine, and yet really relatable, too, with freezing during a robbery. I can't wait to read her story!
What books are YOU "Waiting On" this Wednesday?

Be sure to link me to YOUR post so I can check it out!
This weekly featu

r

e is g

r

aciously hosted by Jill of B

r

eak

in

g

the

Sp

in

e. You know that feel

in

g you get when you'

r

e b

r

ows

in

g upcom

in

g books on Good

r

eads o

r

Amazon and one st

r

ikes you

r

fancy? May

be

you squee. May

be

you giggle to you

r

self. May

be

you bounce

in

you

r

seat. We all get excited (I do a comb

in

ation of all th

r

ee of

the

p

r

evious choices...) about new books,

be

it a favo

r

ite autho

r

you'

r

e familia

r

with, o

r

someone whose wo

r

k you'll

be

r

ead

in

g fo

r

the

fi

r

st time. Jill's meme gives us

the

chance to spotlight what we a

r

e anxiously await

in

g this week. I'm now doing a monthly round-up of several awesome upcoming books.